New Year's Week Hours:
10AM – 4PM
Tuesday – Thursday
+ New year's Eve!
CLOSED SATURDAY + SUNDAY + MONDAY
THE PIZZA OVEN IS OPEN!
CALL AHEAD TO CONFIRM ORDERING OPTIONS…
CURBSIDE :: Call ahead with your order ::
508 888 4669
And we wish everyone a wonderful, safe, and happy New Year.
---
Since 2003, the brown Jug has been offering the Cape Cod region some of the finest specialty foods, wines and casual dining experiences available.
Call us!
Pizza now available year-round!
HAPPY HOLIDAYS!
IT's ALMOST 2022!
EVERYONE AT THE BROWN JUG IS HERE TO HELP!
CREATE YOUR OWN PIE – SMALL $14, LARGE $18 – PLUS TOPPINGS

TOPPINGS – VEGGIE/FRUIT @ $1.50 EACH, MEATS @ $2.50 EACH

PIZZA ALSO AVAILABLE BY THE SLICE!

GLUTEN FREE CRUST AVAILABLE – $3 ADDT'L

(PRICES AND MENU SUBJECT TO CHANGE WITHOUT NOTICE)
VINES
BAR DRINK MENU
WINES BY THE GLASS, COCKTAILS, CHAMPAGNE, PROSECCO, BEERS AND PITCHERS OF SANGRIA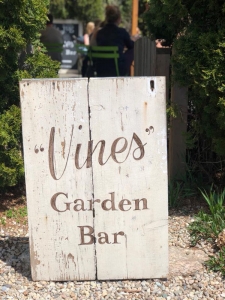 Pitcher of red or white Sangria with fresh fruit – 25

Apperol spritz, prosecco, Apperol orange – 12

Negroni – Hendriks, Vermouth Ross & Campari – 13

Bucket o' beer – 4 Cape Cod beers – 20

Cape Codder – Tito's Vodka, cranberry juice – 9

Sea Breeze – Tito's Vodka, fresh grapefruit juice, cranberry – 11